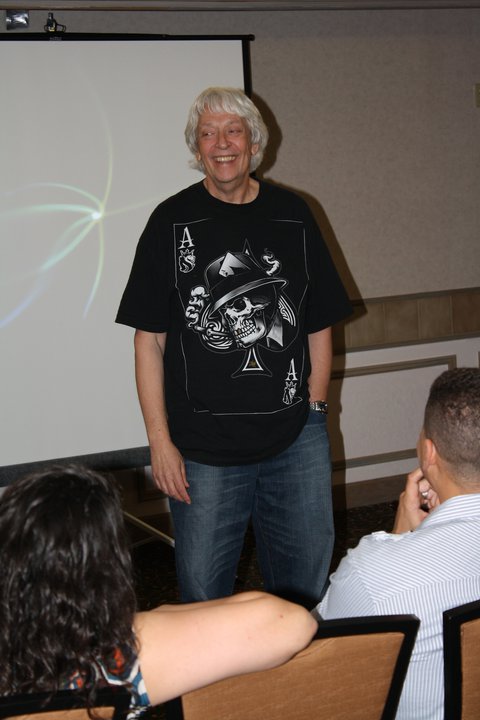 Dr. Jon Connelly is headed to Los Angeles, California, in less than three weeks for the Level I training in Clinical Hypnosis with Rapid Trauma Resolution.
Join Jon, Certified Rapid Resolution Therapy Practitioners, and fellow mental health practitioners to learn how to clear and resolve trauma quickly and painlessly!
Please click here to register and for additional information.
Practitioners will earn 25 continuing education contact hours throughout the three-day intensive weekend training.
During the Level I training Jan. 25 - 27, you will learn to:
Resolve multiple traumas in a single psychotherapy session

Discover and resolve subconscious causes for emotional and behavioral difficulties

Create positive and transformational change through multi-level communication

Pinpoint and resolve issues contributing to medical problems

Promote mind/body healing

Expose and eliminate unconscious conflicts blocking desired change

Pinpoint the exact events to clear so that desired change is automatic

Eliminate the effect of traumatic events even if they are repressed or forgotten

Stop self-destructive behavioral patterns

Transform your client's cognitive, emotional, and behavioral patterns

Rapid Resolution Therapy Sequence Review
When you register within 30 days of the Level II training, you will receive a $50 tuition waiver
!
During Level II training in Los Angeles Feb. 22 - 24,
you will refine your skills from Level I training and learn the following:
Rapid Resolution Therapy Sequence Review

Transforming Frozen Grief: Rapid Grief Resolution

Clearing Anxiety & Panic: Rapid Panic Resolution

Clearing Substance Cravings: Rapid Cravings Resolution

Healing Mind-Body
At the conclusion of the Level II training, participants will receive a 60-page manual including step-by-step outlines for the processes listed above.
We would love for you to join us for the Level I and II trainings! Trainings begin on Friday at 1 p.m. and conclude Sunday evening at 5 p.m. For more information on the trainings and to register, please visit www.cleartrauma.com or call 800-587-2623.