By Diane Vines, Ph.D., R.N.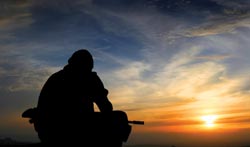 The number of Americans identified as suffering from PTSD is increasing dramatically. Most of these victims receive their health care in the primary care system. These providers need to be encouraged and taught how to identify these clients and refer them for such effective therapies as RRT.

The National Institute of Mental Health (2011) estimated 7.7 million American adults 18 and older suffer from Post-traumatic Stress Disorder (PTSD). This number includes both active and retired military and civilian survivors. The survivors may have experienced acute stress reactions immediately following a traumatic event but, unlike most trauma victims, do not recover after a a few weeks following the traumatic event and have either an acute or chronic PTSD reaction. Another possibility is that the survivor may appear to recover and months or years later experience an acute or chronic reaction.

Why should primary care providers screen for PTSD in the patients they evaluate and treat. For military survivors, the Departments of Defense and Veteran Affairs are diligently attempting to identify and treat cases especially of acute stress reactions.

However, often active military members refuse to admit to their stress reactions believing it will harm their career. Also, their reactions may be delayed and not recognized until the member is back into the non-military primary care systems. Civilian survivors of such traumas as rape, natural disasters, and domestic violence usually are receiving their health care from community primary care providers.

Since primary care providers are so important in identifying cases of PTSD in the community, it is important for RRT practitioners to encourage and teach these providers to screen patients for PTSD. The two most commonly recommended screening tools are the Primary Care PTSD four item instrument (PC-PTSD) and the 17 item PTSD Checklist - Civilian (PCL-C). Both tools are used to identify the presence and intensity of the three or four major symptoms of PTSD - re-experiencing, avoiding, arousal, and numbness.

Once RRT practitioners help primary care practitioners identify PTSD victims, they can encourage these providers refer to the practitioners for RRT treatment of their reactions. So the encouragement and education of providers should pay off in additional persons experiencing the healing benefits of RRT.

Diane Vines, Ph.D., R.N., is a Certified Rapid Resolution Therapy and is currently the associate professor of nursing at the University of Portland. In addition, Diane is the Chair of the Board and Co-owner at Arnica Creative/Publishing. To connect with Diane, please click here.